Gastronomy in Provence
We are big fans of good food, local products, small favorite restaurants where tasty cuisine and friendly big mouths mingle.
We don't make table d'hôtes, but here are some ideas for lovers of products from the Provence table.
Provence is above all a cradle for magnificent products that take advantage of the exceptional sunshine conditions.
Wines from Provence
have 3 different names:
* Côtes de Provence
* Aix-en-Provence coast
* Coast of Var in Provence (the region of La Roquebrussanne)
More than 400 winemakers share their passion with us.
Close to the Bastide of Green Provence, you can organize different wine routes according to the theme you like.
If you are looking for areas that practice organic farming, the Loou estate, the Château Trians, the winemakers of Correns, the Château Margillière are waiting for you to share their organic wine production.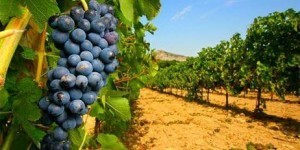 Our guest house is located in the hills of Var in Provence, which cover more than 2600 hectares. Production is 90% rosé wine, 7% red wine and 3% white wine.
This designation (AOC) was recognized in 1993 and limited in 28 municipalities.
The restaurants in the Var, France
In the articles at the top of the page we give you a list of renowned restaurants, recognized, even starred.
In the coming months we will try to find some lesser known pearls, at more affordable prices, that stand out by their culinary originality, their decoration, the sympathy of the restaurateurs, the quality of the setting …
Our articles on gastronomy in Provence, in France :
*Les restaurants à proximité de nos chambres d'hôtes en Provence
*Les recettes de cuisine provençale[/vc_column_text][/vc_column][/vc_row][vc_row][vc_column][vc_column_text]
La Bastide de la Provence Verte
Bed and Breakfast Provence
771, Chemin de Baumes
83 136 – La Roquebrussanne – Var – France
 labastide@yahoo.com – Tel : +336 70 31 18 01