---
The traditional recipes of the Provençal cooking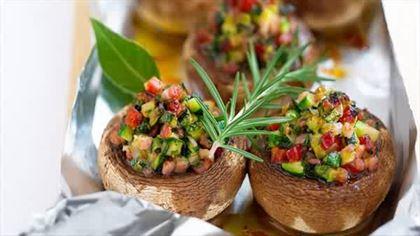 This post is also available in: Français (French)
The traditional recipes of the Provencal cooking
Vegetables tian with the Goat cheese

  ,
traditional recipes of the Provencal cooking
 For 4 people: 4 small zucchinis /2 eggplants /4 tomatoes /150 gr of soft goat cheese / 1 boot of basil / 4 white onions / 2 cloves of garlic / 1 stalk of thyme cool / Salt / Pepper  / Olive oil
 Preheat the oven in 160°C,  thermostat 5. Wash eggplants, zucchinis and tomatoes and slice them.
* Peel and slice thinly pickling onions, crush the garlic and and get away from the chisel the basil.
* Oil the dish and have the slices of vegetables on the bottom the dish + olive oil, salt and pepper. Put the dish in the oven a few minutes to dry out vegetables.
* Take out the dish and place the goat cheese with the crushed garlic, the chiselled basil, pepper. Put back the dish to the oven 20 minutes
It could be warm or cold for the meal.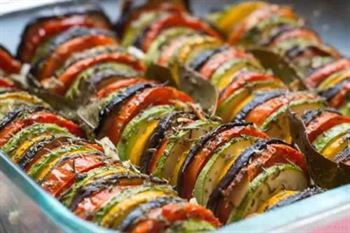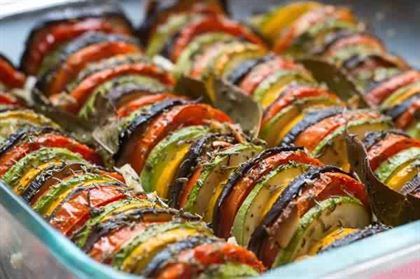 La Pissaladière ,
traditional recipes of the Provencal cooking
For 4 people: 250 g of flour / 5 g of baker's yeast / 5 g of table salt / 12 cl of warm water / 2 boots of fresh onions / 15 in 20 black olives / 2 soup spoons of olive oil / anchovy in the oil (according to the tastes)
Preparation 
* Mix the yeast in the warm water, and put the flour and the salt into a salad bowl and mix the water until the obtaining of a homogeneous dough.
* Sprinkle with some flour on a work plan, and mold the dough during about ten minutes.
* Let rest the dough during 4 hours in a warm place, it should double in volume.
* Preheat the oven in 220 ° (th. 7).
* Peel and cut in slices onions, drain anchovies.
* Put the olive oil in a frying pan over medium heat, and add the slices of onions 5 in 7 minutes.
* Remove and serve.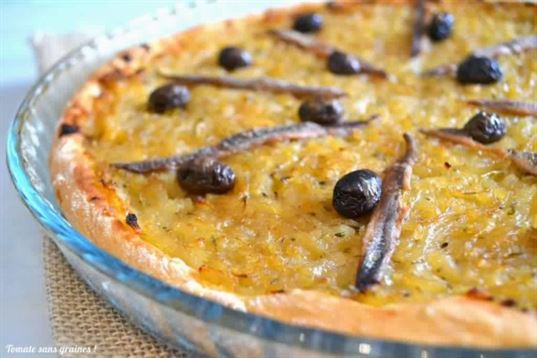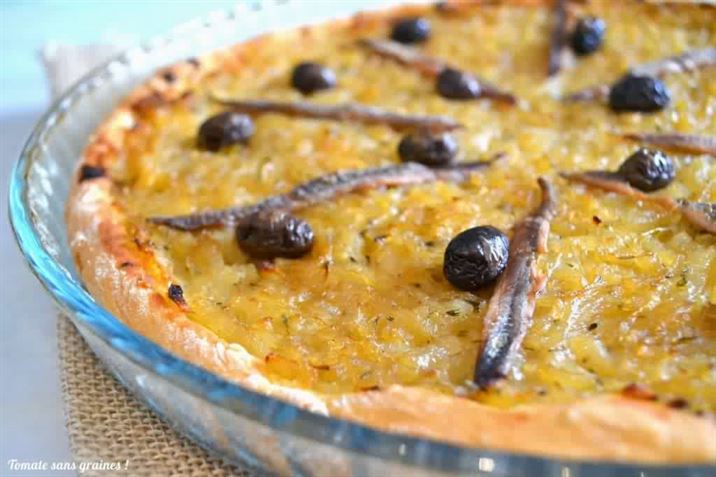 Bon Appétit  !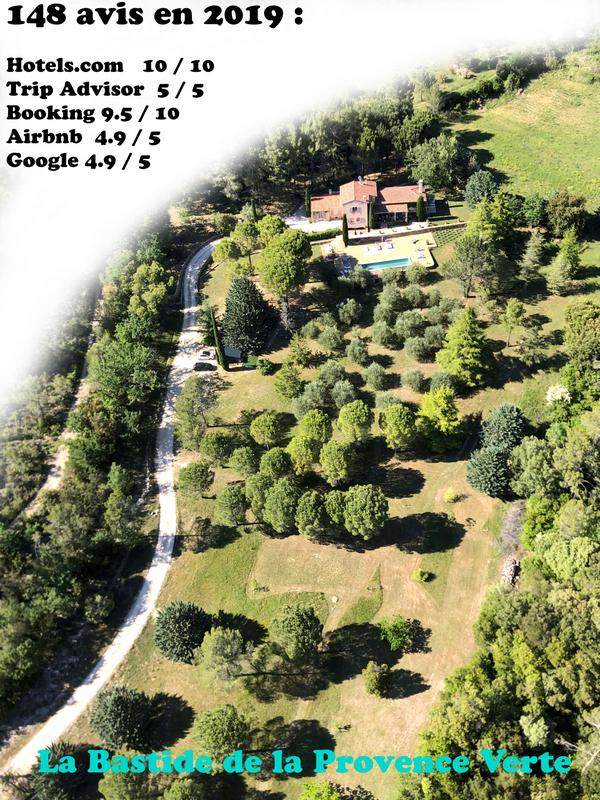 La Bastide de la Provence Verte
Charming bed and Breakfast
Bed and Breakfast Provence
771, Chemin des Baumes
83 136 – La Roquebrussanne – Var – France
 labastide@yahoo.com – Tel : +33 6 70 31 18 01 /  +33 9 54 40 6789