Guest Book on our bed and Breakfast in Provence, France

We are not the best bed and breakfast in Provence, but we are trying to  🙂
The well-being of the guests in our guest rooms is a priority.
Hope you enjoy your future stay at the Bastide de de la Provence Verte.
Here are the links to the different sites to read our customers' comments.
Here are the links to our 200 opinions on the Bastide de de la Provence Verte (in 2021):
For the moment a maximum of happy and satisfied people recommend us!
+ 200 reviews in 2021 on differents web sites  :
AirBnB Room La Bohème         4.87 / 5                                16 reviews
AirBnB Suite Indigo                     5 / 5                                      18 reviews
AirBnB privatisation gîte             5 / 5                                      4 reviews
Abritel La Bohème                        4.7 / 5                                   3 reviews
Abritel Suite Indigo                      5 / 5                                       2 reviews
Trip advisor                                   5 / 5                                       21 reviews
Trip Advisor La Bohème               5 / 5                                       10 reviews
Trip advisor Suite Indigo              5 / 5                                      2 reviews
Booking                                          9.5 / 10                                 34 reviews
Facebook                                         5 / 5                                     24 reviews
Google                                             4.9 / 5                                  51 reviews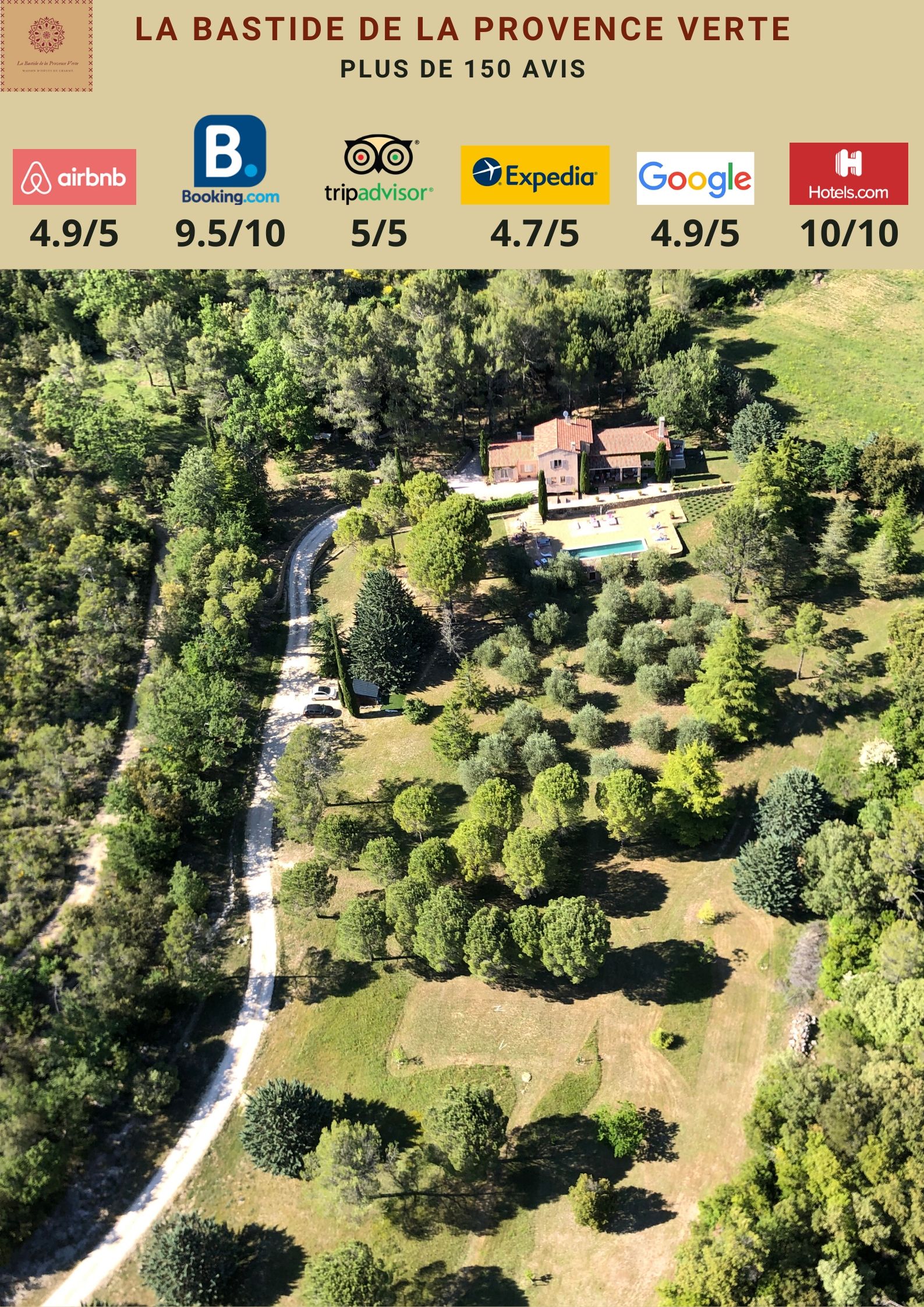 What thinking about reviews on the bed and breakfast " la Bastide de la Provence Verte " ?
We are in a modern world… New generation .. Everything, right now, note everything …
You have to adapt … You get old, but you're not going to let go of the ship's helm again 🙂
On this page we put all the reviews that concern our guest rooms.
To date, in july 2021, we have +200 notices and comments.
We are very pleased with the percentage of nice messages. Maybe one day we ll be close of the best bed and breakfast in Provence  😉 
We are not too happy of these systems of notes where everyone can put everything and everything. We are so lucky to have been spared.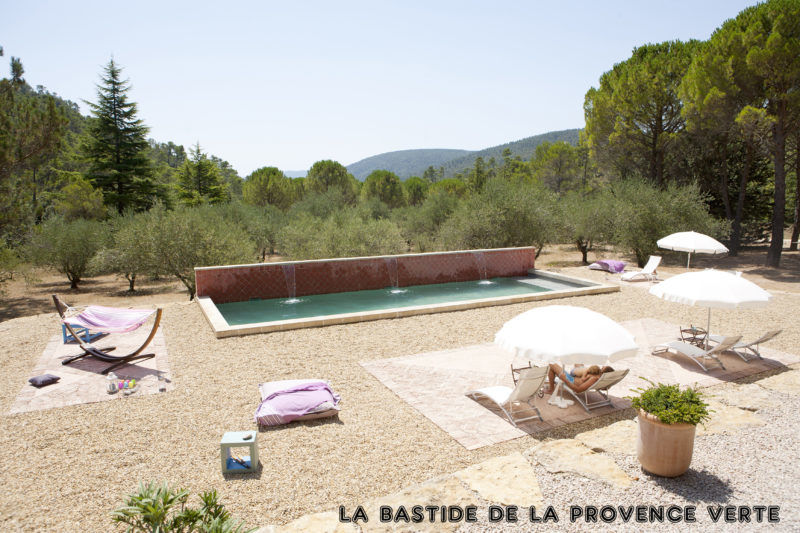 Of the 200 customer reviews, only 1 was negative… We can't please everyone, and let's not try to hide it. We have responded to that, as have all the other comments.
A negative opinion (and our response) can sometimes lead people better, and save everyone time.
This negative opinion ( 4.6/ 10 ) concerned the fact that the air conditioning was missing, that the room was wet, and the withdrawal of the entire amount by Booking as of the booking. These guests expected to have a 5 star hotel, and we can fully understand their disappointment. We are just a guesthouse: no bellhops, no notion of service but rather of sharing and simplicity.
For air conditioning, we have a very well insulated Provencal bastide, and air conditioning is not necessary by following some common sense rules. A priori the other 147 people spent by our guest house were not impacted by this lack… And of course, this is clearly noted on our website and booking sites.
Well, let's not just focus on the less than 1% not satisfied, but rather the 99% happy to have passed through La Roquebrussanne and Provence:)
We try to take your ideas into account to move us forward 😉
News on our guest house :
*A door was placed in the corridor between the Bohemian Room and the Indigo Suite.
*The bathroom of the Indigo Suite was completely refurbished in spring 2019, with a large walk-in shower.
*A glass was put along the bathtub of the bathroom of the Bohemian room.
*Soon a handrail will be placed along the staircase that descends near the fish basins.
*The deckchairs around the pool were replaced by wrought iron beds with mattresses.
*The plancha was protected by a small awning.
*2 electric bikes have been available for free since summer 2019.
*New exterior lighting has been added.
Here's a little summary of our guest book.
We are very pleased with your support, which encourages us to continue and always try to improve
La Bastide de la Provence Verte
771, Chemin des Baumes
83 136 – La Roquebrussanne – Var – France
 labastide@yahoo.com – Tel : +336 70 31 18 01