Holiday cottage in Provence with swimming pool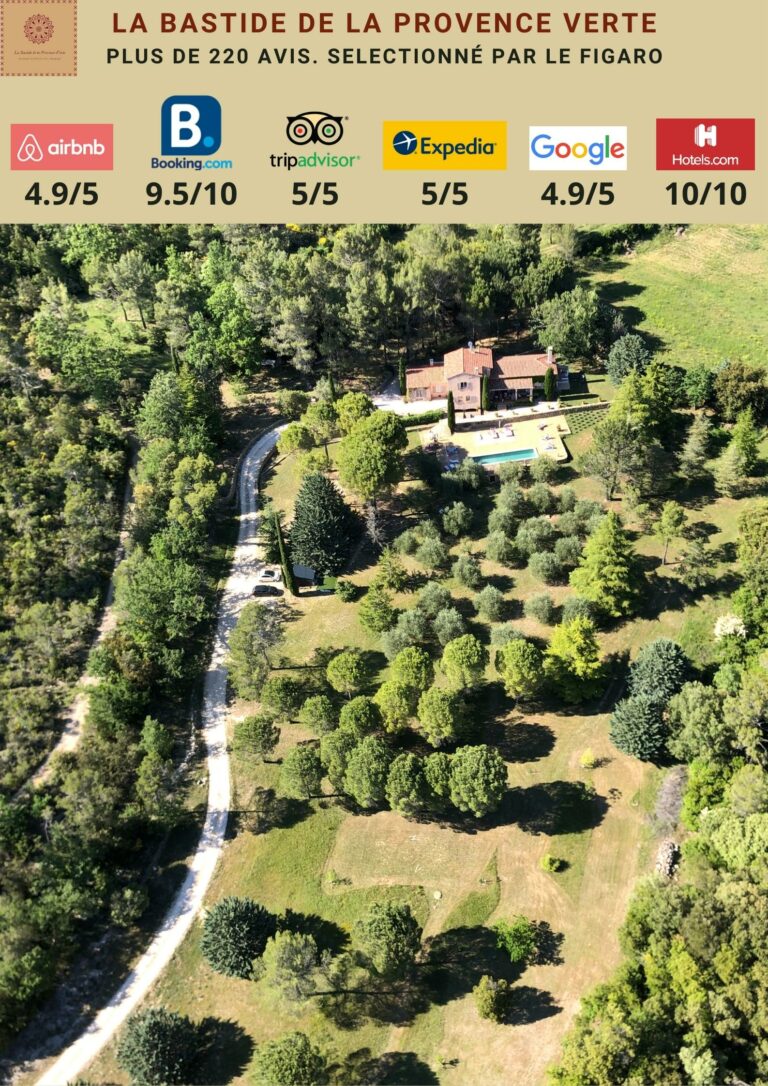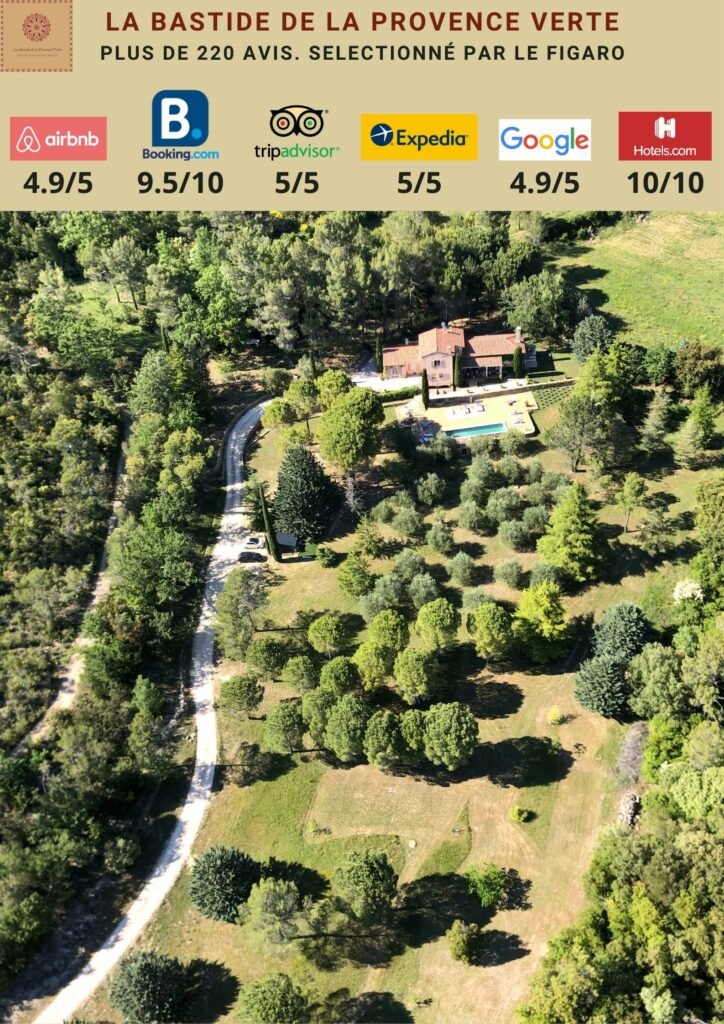 Since summer, 2018, we have create one new space, in our Holiday cottage in Provence.
This one has a fully-equipped kitchen, a lounge, a dining room, a small fitness room and a big porch.
This space is completely dedicated to our customers.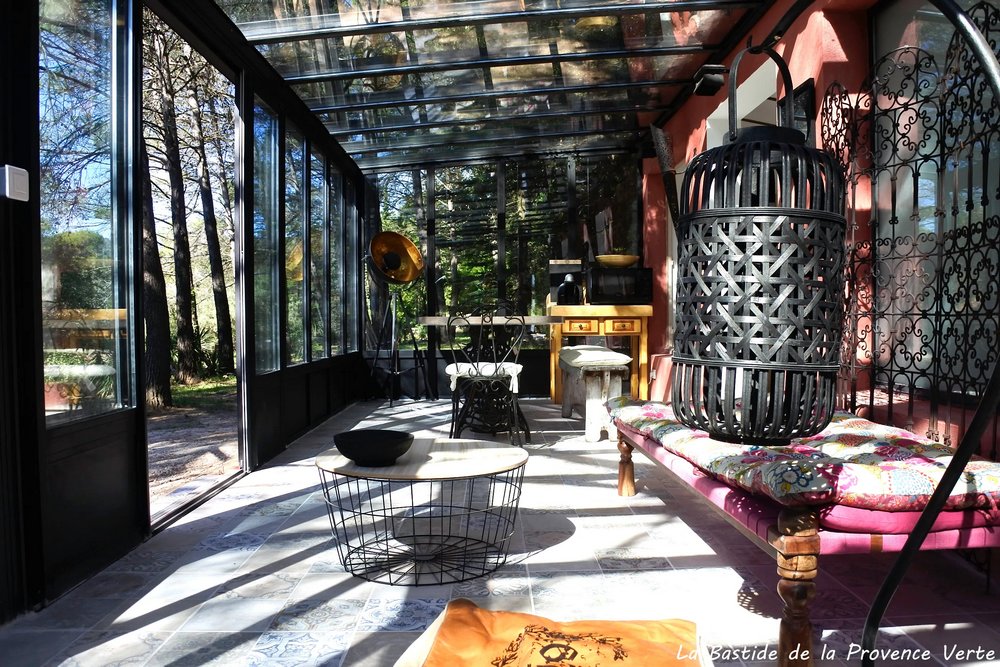 We  privatize our 3 guest houses, the space cooks and dining room in the form of Holiday cottage.
This holiday cottage in Provence with swimming pool, is within our own house.
The privatized space is totally dedicated to you.
He consists of:
3 rooms, that is 7 sleepings around.
– the bohemian room with a queen size bed and a bed 1 places
– the Indigo room with a queen size bed
– the Zen room with a double bed
*2 bathrooms, and a shower-room
*1 kitchen
*1 lounge, and dining room
*1 small fitness room (a bike éliptique, weights, belts, swiss ball …)
The 2 hectares park and the 12 meter swimming pool (warmed of May at the end of September) are to be shared with our small family.
You can play badminton, ping-pong, balls, plancha, outdoor tables or simply relax in hammocks and deckchairs.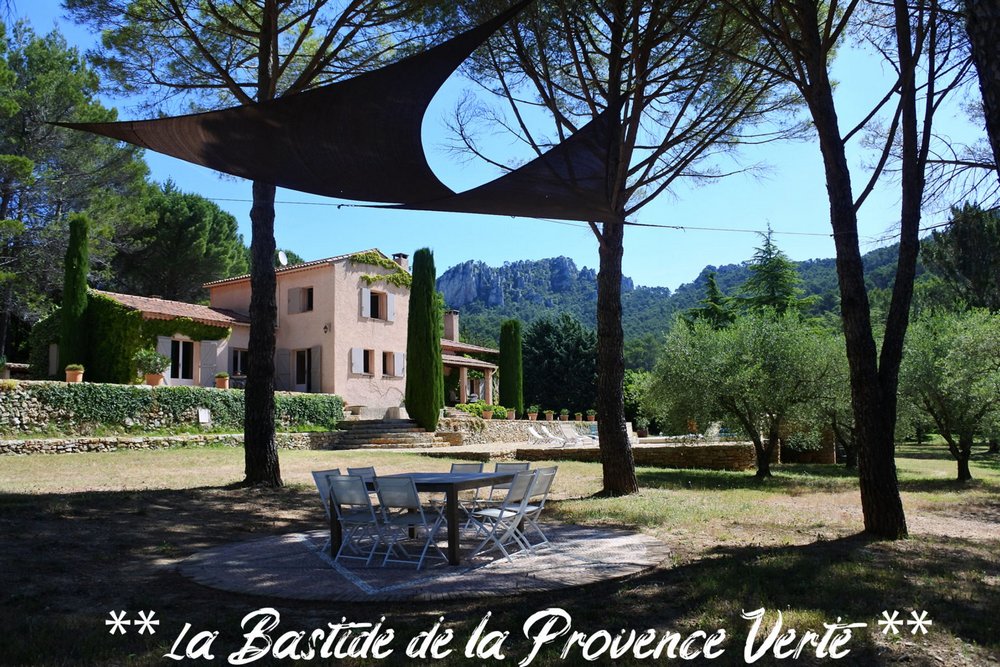 Holiday cottage in Provence, with swimming pool
Breakfasts in the version holiday cottage can be added optional at the 10€ price a person.
(Breakfasts are only included for the reservations in version guest houses)
For the reservation of the holiday cottage, the children and the families are welcome.
Price lists of the Holiday cottage for 7 people (not inclusive breakfasts)
Low season   :   300 €
High season (from June till September)  : 360 €
Reservation of the holiday cottage in Provence
Deposit, equivalent to 50 % of the total amount of your stay, are asked. The transaction can be made by check or by bank transfer.
The reservation will be effective after reception of these deposit and will be confirmed to you by e-mail.
Conditions of cancellation of your stay and refund of deposit
In the case of a cancellation 30 days and more before the date of stay, all of the deposit will have returned to you.
If the cancellation is made in 29 days before the date of stay, the deposit will not be restored.
The total regulation of the stay will be asked if the cancellation is made unless eight days before the planned date of arrival.
Thank you for contacting us :
+336 70 31 18 01    for any cancellation as well as by e-mail in  : labastide@yahoo.com
Respect, Conviviality and Safety for the good of all. If you're looking for ideas for : week-end in Provence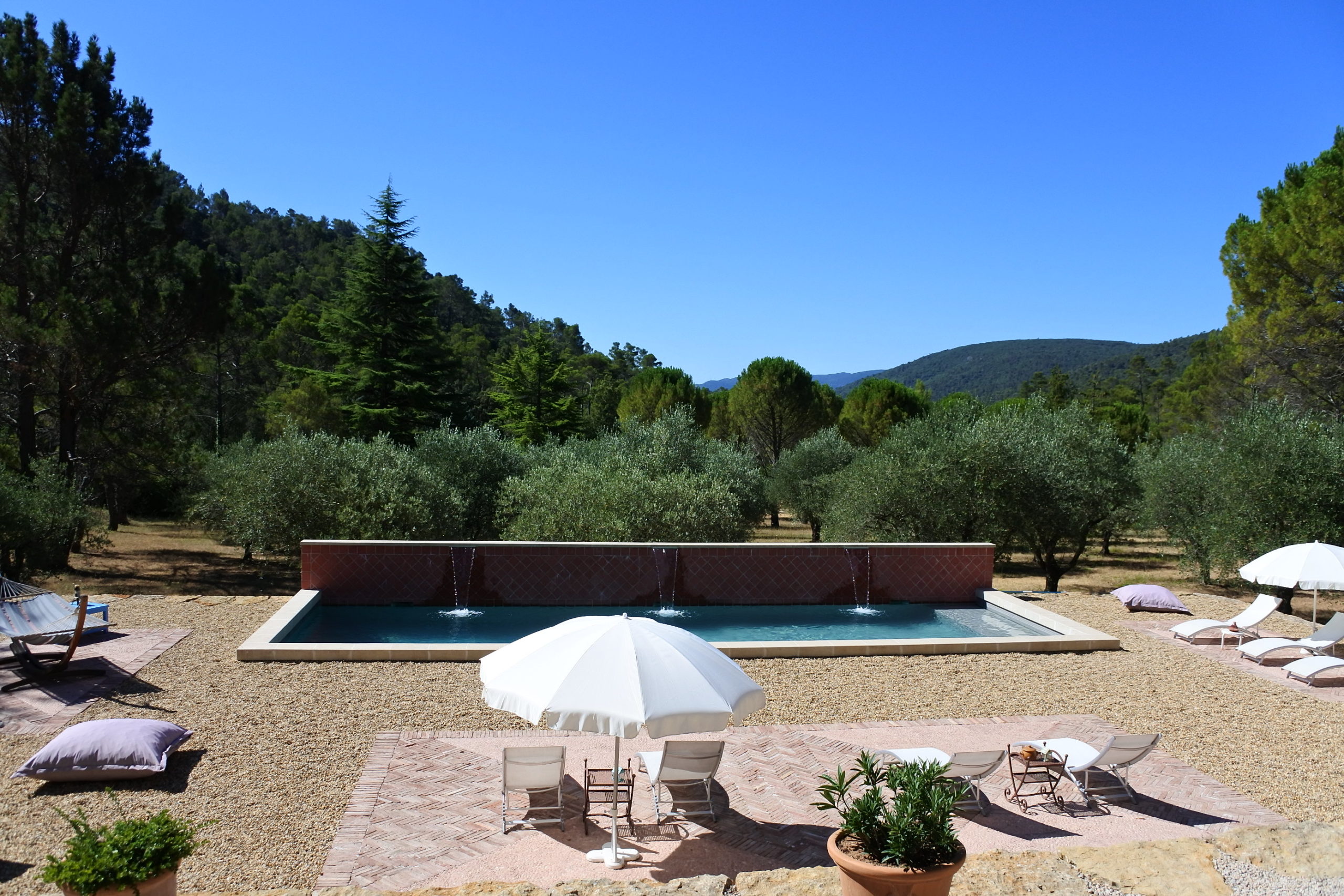 * We brought a quite accurate care to decorate this holiday cottage in Provence to make a soothing, warm and cosy place. We ask you to take care of every object and thank you for your benevolence.
* The Ancient country-house of Green Provence is in full natural zone, we ask you an increased vigilance concerning the fire, more particularly with cigarette. You have at your disposal ashtrays on every table and rest areas, thank you for using them and throwing nothing on the ground.
* We ask you for a quite particular attention concerning toilet, it is strictly forbidden to throw something else than of the toilet paper. You have a trash can for all which is feminine protections.
A 500-euro pledge (in case of repair) is asked upon your arrival. It will be restored to you in your departure, after check.
Please don't smoke in the rooms.
Thanks for your understanding
Happy holidays !!  🙂
La Bastide de la Provence Verte
Holiday Cottage in Provence
bed and breakfast provence
771, Chemin des Baumes
83 136 – La Roquebrussanne – Var – France
 labastide@yahoo.com – Tel : +336 70 31 18 01