---
Cotignac, Barjols, Correns, villages of Provence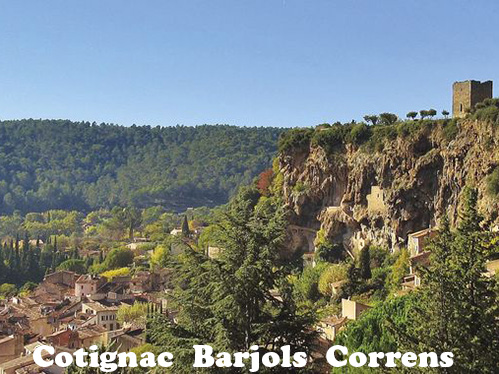 The Road of the small villages of Provence
We tried to find you some small nice village of Provence (Green Provence), without needing to spend the day on the asphalt to eat hundreds of kilometers.
These villages have beenselected for their intimacy by eliminating automatically the too big cities, even if those this are worth it as Aix-en-Provence.
We like the peace, the small places lined with plane trees where can confront the fans of petanque, the small cafés where vibrate the echos of kings of the belote, the alleys in the old broken up pavements…
Correns, village of Provence
* Departure of our hosts' house in La Roquebrussanne in the direction of Brignoles, then Correns (28km) known to be a village where framers decided to favor the organic farming. 
In some kilometers, you will find the vallon Sourn where a small walk along the river Argens will lead you in a magnificent frame where you can admire some mountains climbers.
Barjols, village of Provence
* After this small walk, you can go to the village of Barjols at 8 km.
This village is considered as its 28 fountains and 14 wash houses. The vallon des Carmes is a succession of waterfalls. There is also at the top of the village a market which combines several secondhand trades.
Cotignac, village of Provence
* 16 km farther you will find the magnificent village of Cotignac. The ideal place for your lunch break. Numerous restaurants are around 2 squares of which the very good " le temps de pose ". The village resolutely turned its politics to the embellishment of its districts. 
 Do not hesitate to take the paths which take you at the top of the famous rock 80 meters high and its cave dwellings.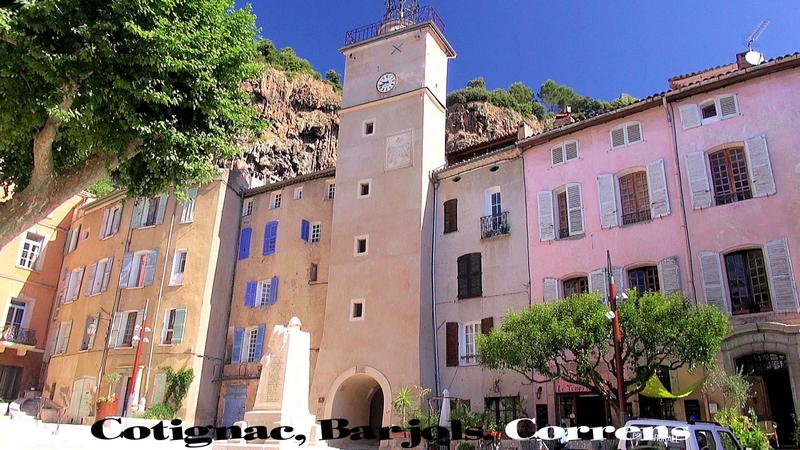 From Cotignac return to our guesthouse La Bastide de la Provence Verte (34 km), or if you wish to visit there is numerous inevitable sites near Cotignac:
Others villages of Provence :
*  8 km Sillans-la-Cascade
*  Entrecasteaux 10 km
*  16 km the abbey of Thoronet
*  28 km Tourtour
Welcome to Green Provence!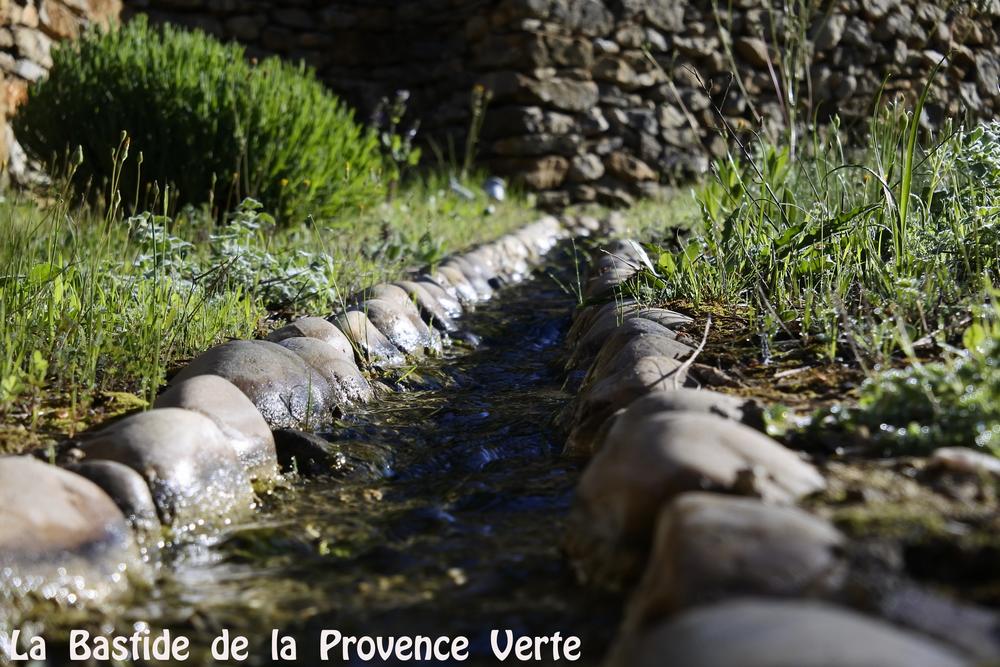 La Bastide de la Provence Verte
Charming guesthouse
771, Chemin de Baumes
83 136 – La Roquebrussanne – Var – France
 labastide@yahoo.com – Tel : +336 70 31 18 01 /  +339 54 40 6789