---
Scuba diving in France, Provence, and beaches in south of France, Var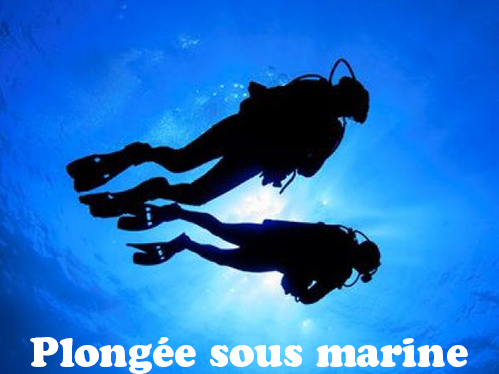 Scuba Diving in France, Provence
Numerous spots in the Mediterranean Sea allow to take advantage of magnificent funds of the coast of the Var. Many places for scuba diving in France.
Current Ligure is very rich, and sea bed near Hyères and islands of Port-Cros and Porquerolles is varied of falling of gorgons, herbariums of posidoniae, and a magnificent fauna (barracudas, groupers, dolphins…)
Port-Cros is a national park, and its sea bed is protected for a very long time.
It results from it magnificent and fascinating dives.
Schools can form you at the various levels of dive. without having no knowledge and no experience.
In about forty minutes of our bed and breakfast, there are numerous diving clubs :
Diving Clubs  in Provence
Ulysse plongée, Hyères 04 94 58 05 27
Plongéeo, Hyères 06 28 32 07 16
Espace mer plongée , Hyères 04 94 58 94 94
Mio Palmo plongée, Hyères 04 94 57 02 61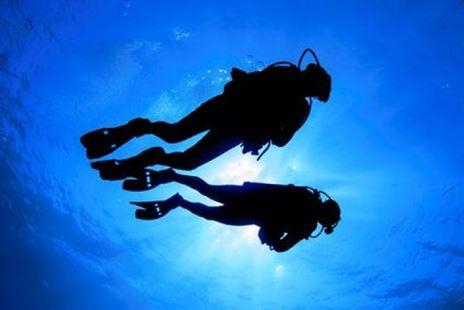 The remarkable Diving spots in Provence , Scuba diving in France

*Le Donator,
 in the South is from the Island of Porquerolles, the wreck of cargo boat between 35 and 50 meters deep.
It is about a reference regarding wreck in the Mediterranean Sea, because the wreck is well preserved on the sand. Watch out, the currents can be very strong, check well the weather report. He was also called Prosper Schiaffino.
Built in 1931 in Norway, it measures 78 m of length for 12 m of wide, with an engine of 1800 cv. After the war, on November 10th, 1945 the cargo boat comes back from Algeria with to its edge a cargo of wine. The mistral blows hard, the boat makes the tour of the Island of Porquerolles by the South, and at 1:10 pm it touched a mine. On 29 sailors, 27 are saved and  2 reported missing.
*Le Greek,

south esat of Porquerolles, between 35 and 47 meters deep.
Sagona is 54 meters and was built in 1912 and gauged 808 barrels. It sank in the South is of Porquerolles in 1945 after the war (3 weeks after Donator) further to the contact of a mine. He transported some wine.
It had 2 deaths and 1 reported missing.
The Greek is on funds but with 2 parts clearly separated from almost 70 meters.
*Le Ville de Grasse ,

in 600 m in the South of the lighthouse of the big Ribaud in the South of the peninsula of Giens, between 44 and 50 meters deep.
Wreck of a steamer of 70 cv iron in wheels of 150 barrels. It made the shuttle between Marseille Cannes and Nice, but will be on the water only 3 years and will end its career in 1851. "Ville de Marseille" in the small pass of Porquerolles transported 54 passengers and will be collided at three o'clock in the morning by the boat. There will be about fifteen victims.
There's a legend on the fact that he transported 35.000 francs-gold, in Gold louis.
2 paddle wheels are the parts the best the kept of the boat.
*Le Mustang,

between the Peninsula of Giens and the fourmigues, in 55 meters deep.
Mustang is a fighter P51 made in 1940. This plane appears in Europe in 1943, and escorts bombers B24 and B17.
In 1945 4.950 enemy planes had been brought down in the air by Mustang P-51. The plane measures almost 10 meters long for a scale of  a little more than 11 meters, and flew from 700 kph.
This plane would have been shot  down by German during the landing of Provence.
There is only a cockpit and a front of the plane on a sandy bottom.
*

Le Sally of New York

, bay of Carquairanne in the southwest of the Presqu'île de Giens, 

In 87 meters deep
American tug boat of 20 meters and 90 tons, it sinks in 1995 during a storm.
It is in very good state.
*Le Guyane, 
in the bay of Almanarre, in 110 meters deep.
Built in Copenhagen in 1934, to transport some freight between France and Martinique. But in 1943 it is seized by Italy, then prepared by German, with the new name of Niedersachsen. Finally a few months later in February, 1944, it is poured off Carqueiranne, near Toulon by the English submarine Upstart. Commander and 135 men of crew are saved, with 12 deaths during the attack.
The minelayer is 95 meters long, 13 meters wide, and a diesel of 2200 horses.
*Ilot of Gabinière, Island in the southeast of 

Island in the southeast of the island of Port-Cros, depth up to 25 meters
This magnificent island is situated in the National park of Port-Cros, but attention if  East wind is announced.
The east coast is a continuation of fallen rocks. For an anchorage direction the creek sinks (la calanque sombre). Funds very rich in flora and fauna stop in 45 meters. Groupers (between 15 and 30 meters most of the time), oblades, sea breams, barracudas, castagnioles, capons, scorpion fishes, wolves, sars, moray eels, mules, congers, mules are everywhere and walk among anemones, toweling, nudibranches (flabellines …), sérioles, liches …
The red and yellow gorgons are visible from 35 meters, but not coral red because the rock is of the schist, and not the limestone (as in Marseille)
The best beaches of the Var
Beach of Almanarre :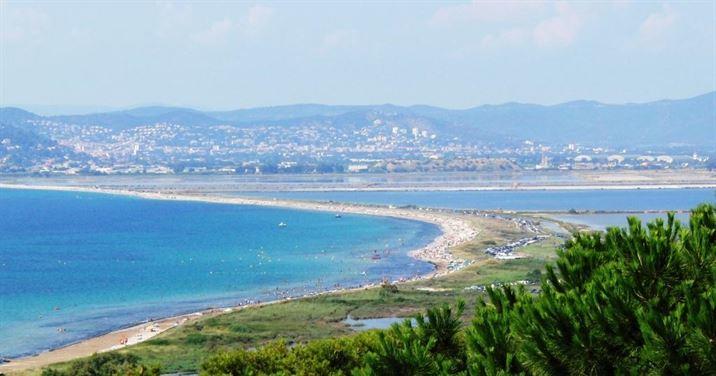 Beaches de la Capte, la Bergerie, et la Badine :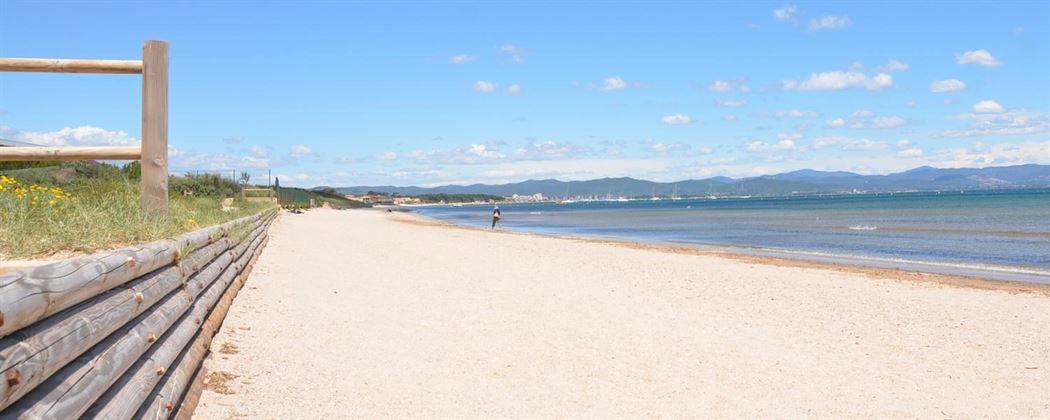 Beaches de Notre-Dame, de la Courtade et d'Argent sur Porquerolles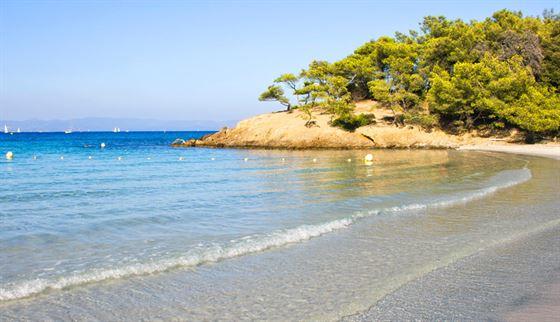 Beach de Palud and south beach in Port-Cros :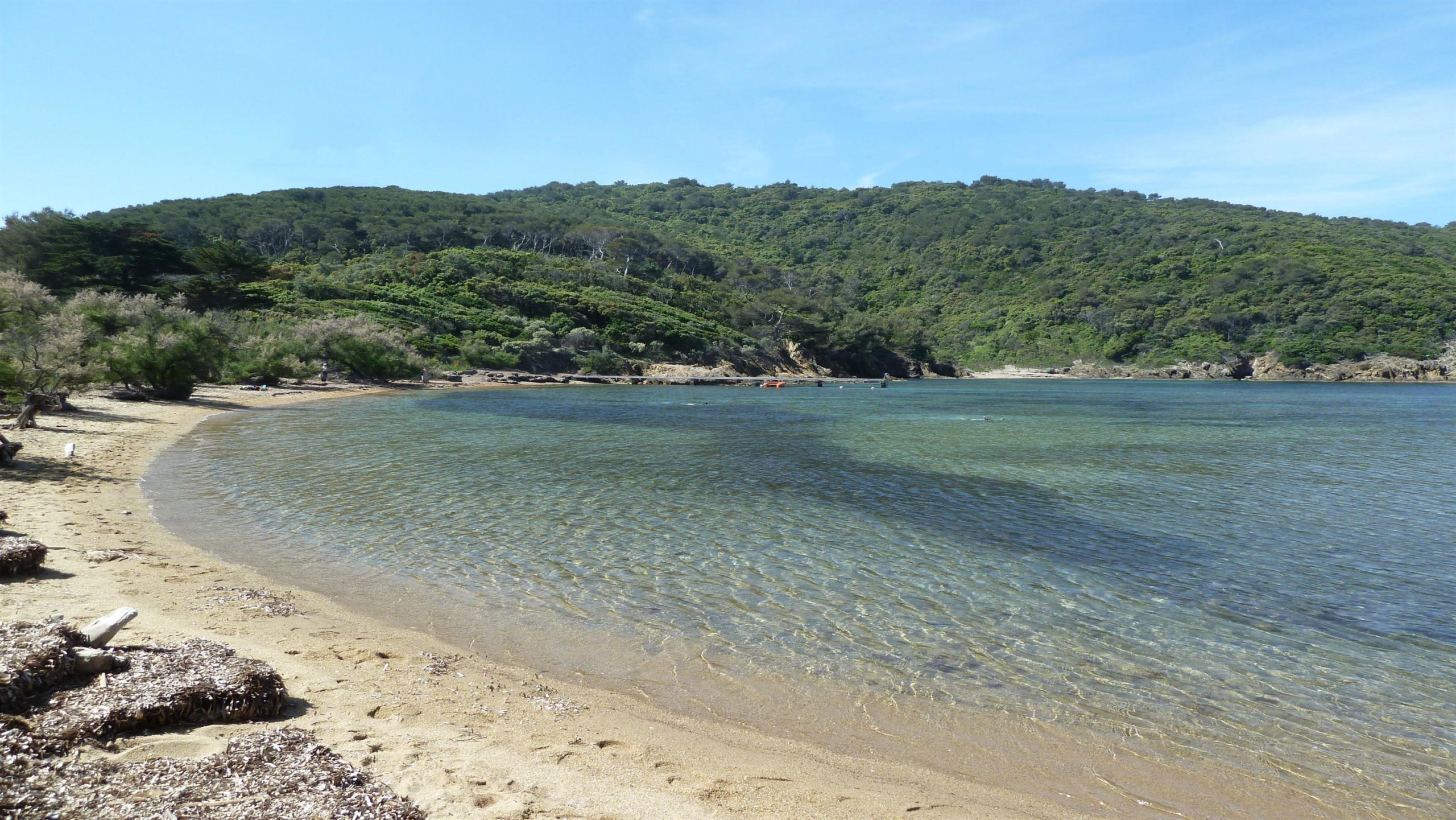 Beach des Darboussières  and de l'Hemitage on the Presqu'île de Giens
Plages Miramar et de l'Argentière, in la Londe les Maures
Plages du fort de Brégançon, de l'Estagnol, du pellegrin, de Cabasson in Bormes les Mimosas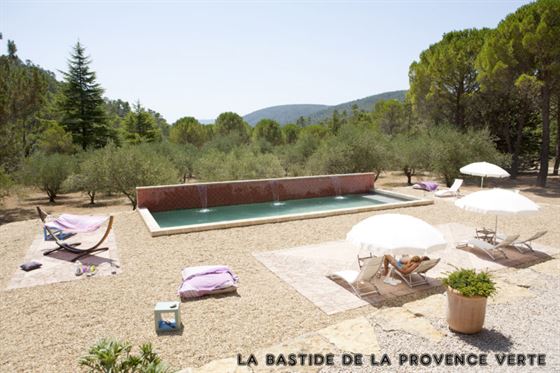 La Bastide de la Provence Verte
Charming guesthouse
771, Chemin des Baumes
83 136 – La Roquebrussanne – Var – France
 labastide@yahoo.com – Tel : +336 70 31 18 01 / +339 54 40 6789