---
Bol d or , circuit of Castellet, Trip motorcycle in France, Provence in the Var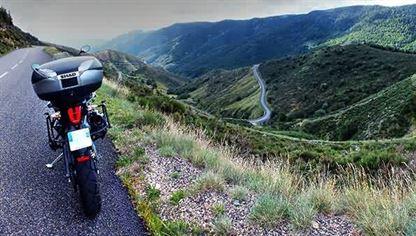 Trip motorcycle in France
La Bastide  de la Provence Verte, a place for the lovers of motorcycles in France
You are a fan of  motorcycle and looking for a trip motorcycle in France? Come home and rent one of our guest rooms in our house.   The boss of the house "papi", is also a fan of  old motorcycle with his moto guzzi 850 T3.
You will be welcome, if you look for magnificent ballads in motorcycle on the roads of Provence, if you want to feel the asphalt of the circuit Paul Ricard in motorcycle or racing car, or simply to attend races on the circuit of Castellet in the Var.   Around fourty  minutes between La Roquebrussanne and circuit of Castellet, 28 kilometers via Méounes Les Montrieux and Signes.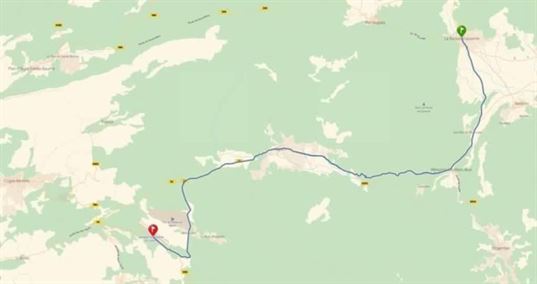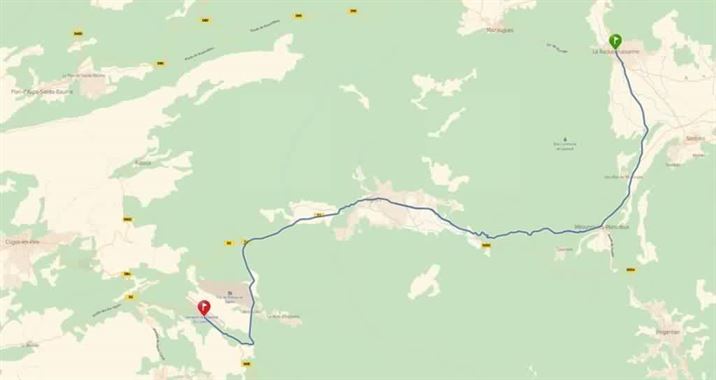 Le Bol d'Or 2021
This year it will be the 17 18 et 19 of september 2021
For the tickets : le site officiel du Bol.
The Limiñanas in concert au Bol !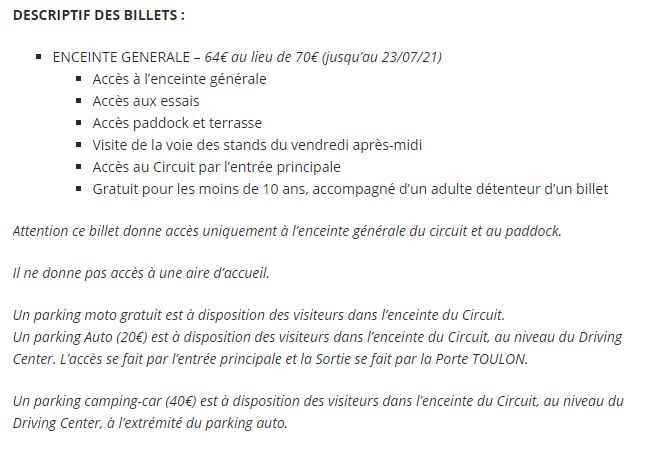 Tke Bol D Or 2017
The Bol d'or (Golden bowl) 2017 will take place in 15 16 September 17th, 2017 for 81 th edition of this long-distance race motorcycle 24 hours.   Tickets begin in 69 €, and are free for least than 16 years accompanied by an adult holder of a ticket.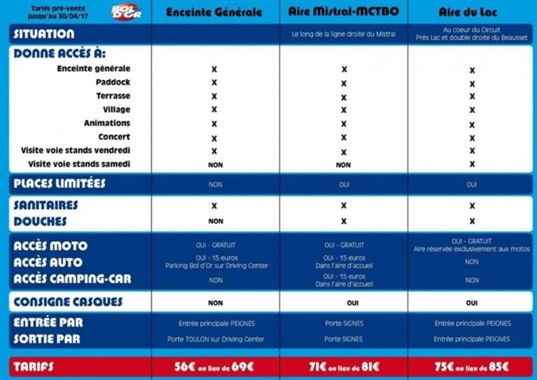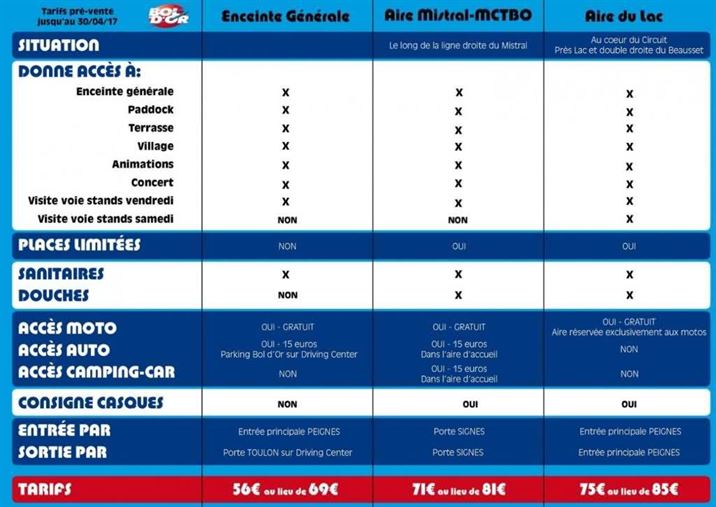 The Bol d Or 2018 :
14 15 and 16th december of 2018 /  www.boldor.com
History of the Bol d Or
1st race in 1922 in Vaujours (circuit in hard-packed surface), the Golden bowl passed by numerous circuits : Saint Germain en Laye (1923-1936), Fontainebleau, Monthléry and Le Mans (1971/1977), and in Castellet on the circuit of the Paul Ricard from 1978 until 1999.
Later the Golden bowl returned to the circuit of Magny-court until 2014, to return finally in 2015 in the South of France in Provence.
1978 et 1979 :  Honda    1980 :  Suzuki      1981 : Honda          1982 :  Kawasaki           1983 : Honda       1984 : Suzuki      1985 à 1990 : Honda
1991 et 1992 : Kawasaki     1993 :  Suzuki       1994 :  Yamaha       1995 :  Kawasaki      1996 :  Honda        1997 : Kawasaki       1998 et 1999 :  Suzuki Puis 2015 : Kawasaki /  2016 : Suzuki
The official site of the 24heures motorcycle of the Bol d'or : http://www.boldor.com
La Bastide de la Provence Verte, guesthouse    :
You can park your motorcycles in the garden. Our 2 rooms will welcome you in the most quiet landscape of the Var, in the south of France, Provence. A relax place surrounded with olive trees and pines, with magnificent mountains all around.
No house visible to pollute the view on the nature. The Mediterranean Coast and its fine sand beaches are  around thirty minutes. Saint-Tropez, Hyères, Toulon, Marseille and the Côte d'Azur nearby.
After your stroll motorcycle, direction the swimming pool in hot season to relax. On the spot access to several barbecue (not in summer due to the risk of fire in south of France) and some hammocks to relax in the sound of cicadas.
Some gatherings of bikers and trail round motorcycle in the Var 
In april :
* Concentration des cheyennes at Cannet des Maures (for all bikes) : 40km from the house
*Sunday ride classic at Castellet circuit Paul Ricard : 28 km from the house
*Championnat de France enduro du Luc : 39 km from the house
In may :
*forum rétro moto, at base nature de Fréjus : 78 km from the house
*Euro festival Harley Davidson,  at Grimaud : 68 km from the house
*Bourse aux pièces auto moto, à la Roque d'Antheron : 97 km from the house
In July :
*La fête américaine at Saint Aygulf : 80 km from the house
In october :
*Championnat de France de course de côte de motos, at circuit du Castellet : 28 km from the house *Championnat de France de trial, au Revest les eaux : 44 km from the house
*Trial des régions, at Tanneron : 104 km from the house
Some companies if you want to improve your pilot's qualities motorcycle, and to become king of motorcyclists:
*4g moto *easymonneret *lgsevents *fvp-moto *BMC *first-on-track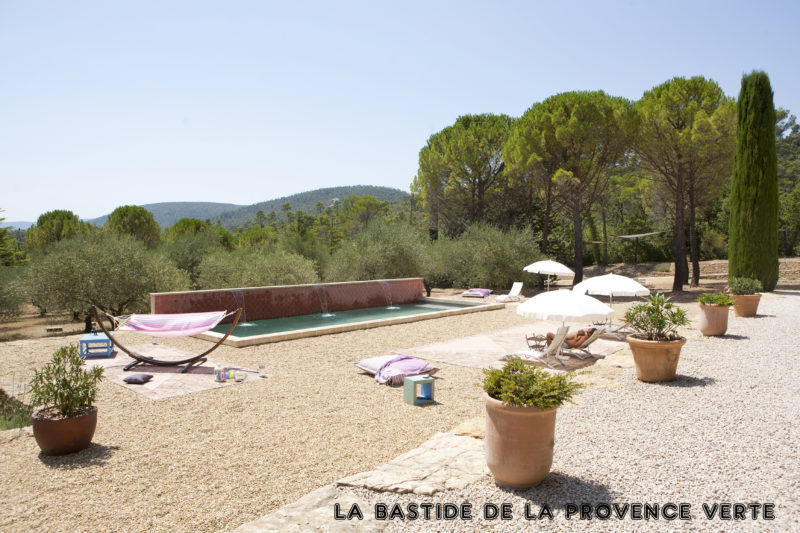 La Bastide de la Provence Verte
Charming guesthouse
771, Chemin des Baumes
83 136 – La Roquebrussanne – Var – France
 labastide@yahoo.com – Tel : +33 6 70 31 18 01 /  +33 9 54 40 6789