---
Suite Indigo, 1 to 4 people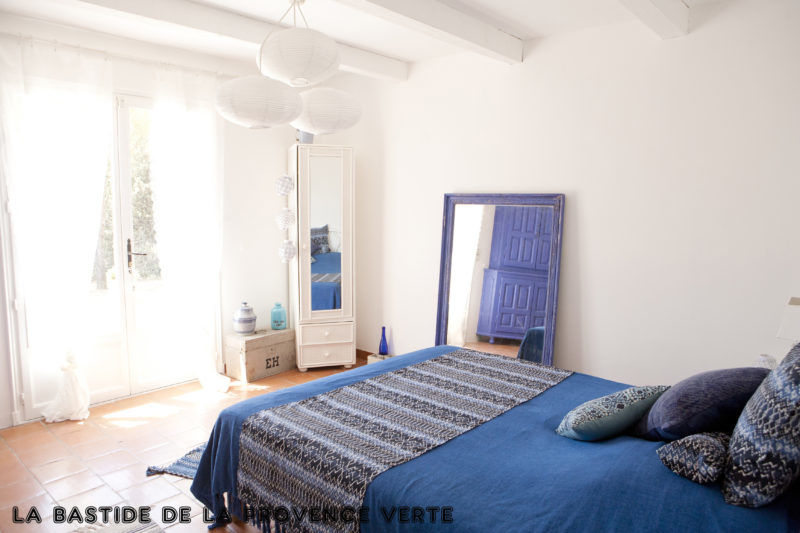 This post is also available in: Français (French)
La  Suite  " l ' Indigo "    –   Rent a room in Provence
You 're looking to rent a room in Provence ?
The suite Indigo have 2 rooms and can be rented for 2 or 4 people.
The big room : the Indigo (a bed queen size)
The small room : the Zen room (a standard double bed)
The Suite Indigo immerses you in a cameo of blues : turquoise blue, marine, indigo, and invites you in serenity, present moment and peace.
Every room benefits from a terrace with a fantastic view over a two hectare park raised by olive trees and by pines.
the 2 rooms share a bathroom, and toilets.
Every room possesses its private entrance.
You can naturally take advantage of the swimming pool (warmed from May at the end of September), of the plancha and the tables  around the Ancient country-house.
From the beginning of the summer, 2018, The totally equipped great cuisine (stick induction, fridge, coffee machine, burns out bread, bread maker …), a dining room, a lounge and a small fitness room are accessible to all the hosts of the Bastide de la Provence Verte (that is 7 people maximum).
Equipment room : TV satellite access (only the Indigo room), internet access (WiFi), hairdryer, kettle.
Prices of la Suite " l'Indigo "  , with possibility to reserve 1 or 2 guest rooms.
By night, for 2 people  (Bed and breakfast included) :
Low season   (except saturday)       :  110 euros
High season (June, July, August and september)        :  140 euros
For a reserved week, you benefit from a discount of 10 %
By night for 4 people (bed and breakfast included):
Low season (except Saturday)          : 190 euros
High season     (In June, July, August and September)       : 220 euros
Reception
Now that you have rent a room in Provence, we have the pleasure to welcome you from 17 pm and ask you to check out the room at 11 am.
( According to the reservations, we remain flexible on these schedules to extend your stay, thank you for contacting us the day before !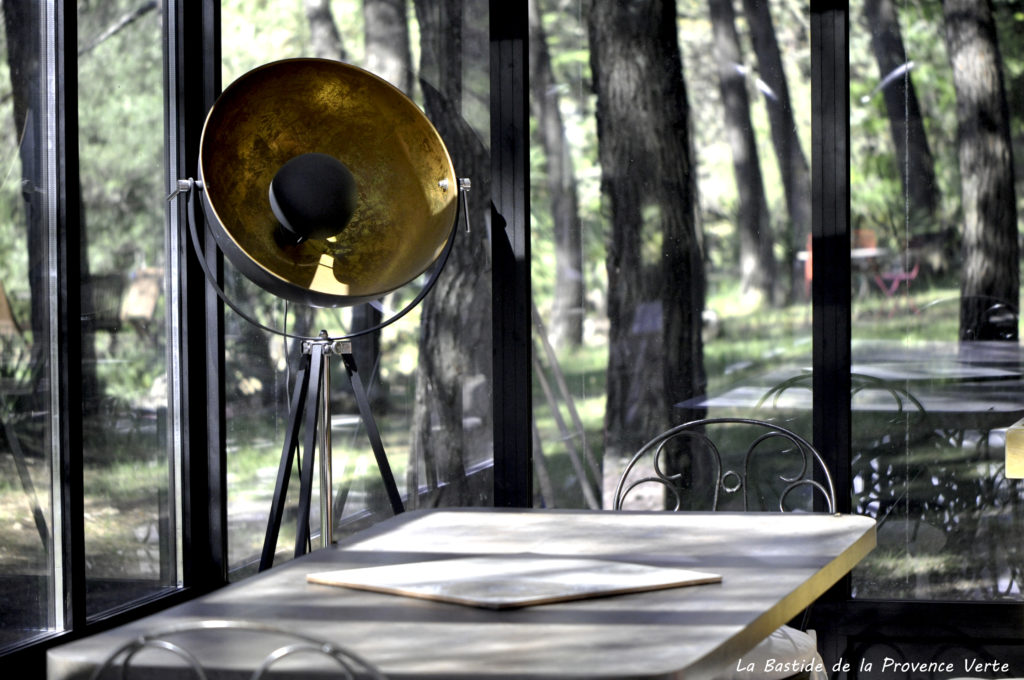 Reservation of the suite Indigo, or the room Indigo
Deposit, equivalent to 50 % of the total amount of your stay, are asked.
The transaction can be made by check or by bank transfer.
The reservation will be effective after reception of these deposit and will be confirmed to you by e-mail.
Conditions of cancellation of your stay and refund of deposit
In the case of a cancellation 30 days and more before the date of stay, all of the deposit will have returned to you.
If the cancellation is made in 29 days before the date of stay, the deposit will not be restored.
The total regulation of the stay will be asked if the cancellation is made unless eight days before the planned date of arrival.
Thanks to call us +336 70 31 18 01 ou +339 54 40 6789 for any cancelation or by email : labastide@yahoo.com
Respect, User-friendliness and Safety for the good of all
* We brought a quite particular care to decorate these rooms to make a soothing, warm, romantic and cosy place.
We ask you to take care of every object and thank you for your benevolence.
* The Bastide of Green Provence is in full natural zone, we ask you for a particular vigilance concerning the fire, more particularly with regard to the cigarette.
You have at your disposal ashtrays on every table and rest areas, thank you for using them and of throwing nothing on the ground.
He is strictly no smoking in the house.
Thank you for your understanding and good stay!
You can also rent the other room : La Bohème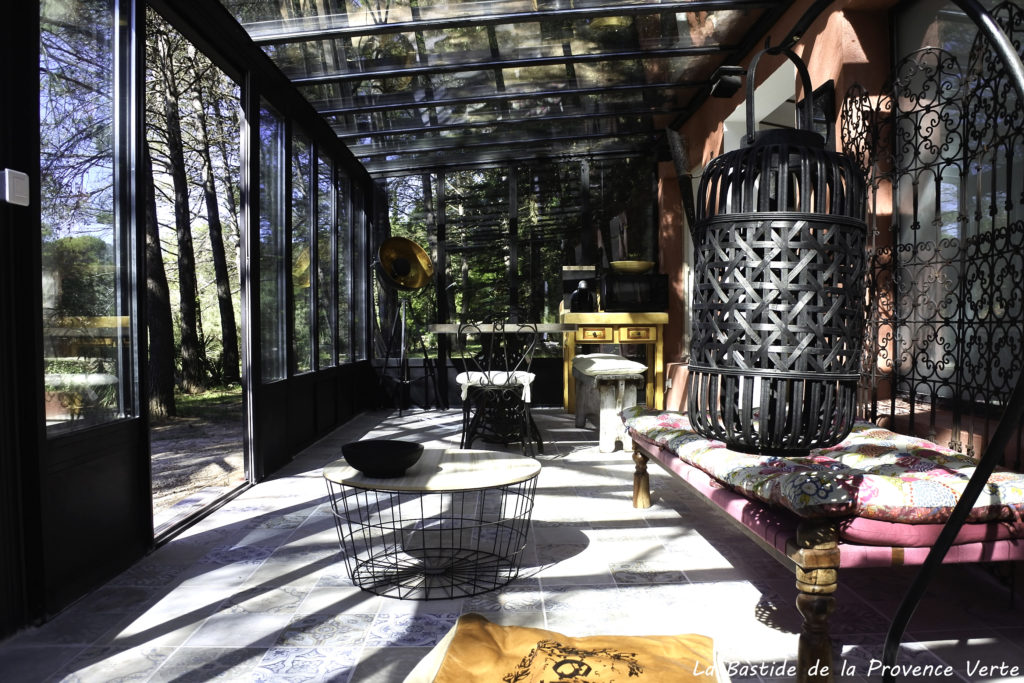 La Bastide de la Provence Verte
Rent a Room in Provence
bed and breakfast provence
771, Chemin des Baumes
83 136 – La Roquebrussanne – Var – France
 labastide@yahoo.com – Tel : +33 6 70 31 18 01 / +33 9 54 40 6789
Gallery