This post is also available in: Français (French)
Bed and Breakfast Provence
Charming guestroom in France
The Bastide de la Provence Verte (Ancient country-house of Green Provence), bed and breakfast Provence
Our guestroom in located in south of France and has 4 available rents:
According to the chosen formula, breakfasts are included (guest houses), or can be optional (holiday cottage) at the 10€ price a person.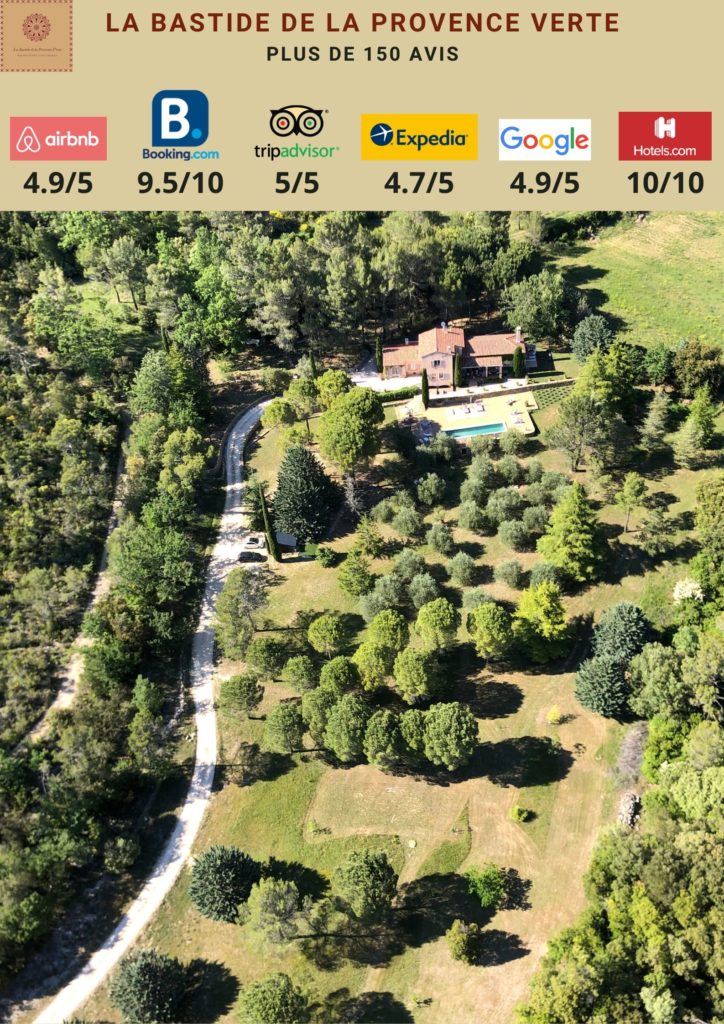 Panoramic Veranda
Rooms have a common space in a very beautiful including porch:
 fully-equipped kitchen

 A lounge

 Dining room

Small fitness room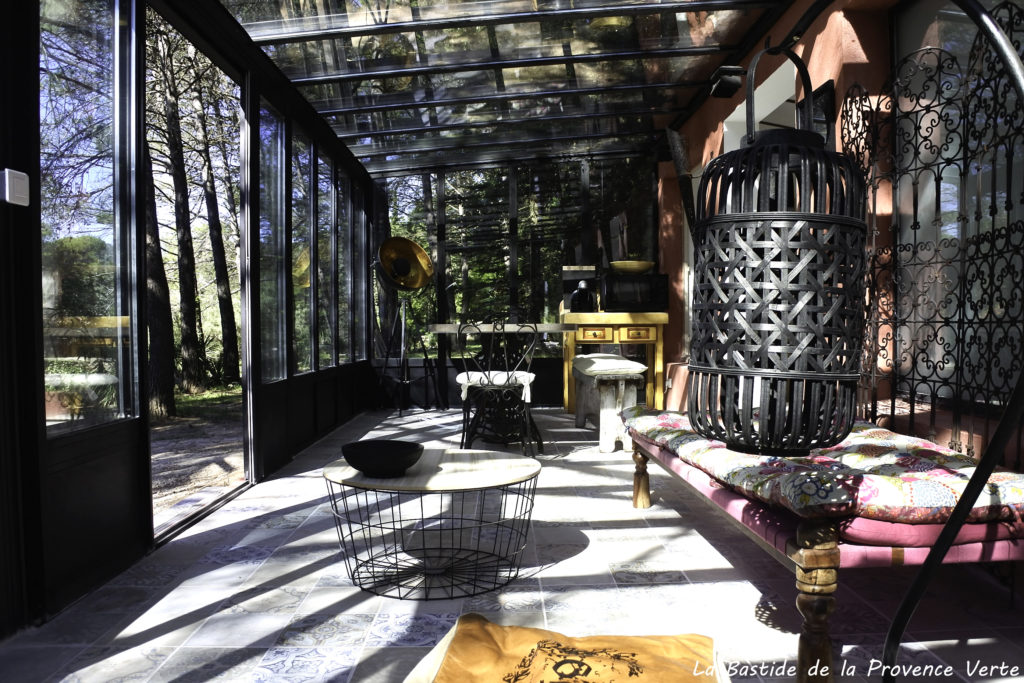 The swimming pool is in free access for rooms, and is warmed from May at the end of September. (Possibility of widening the period on estimate)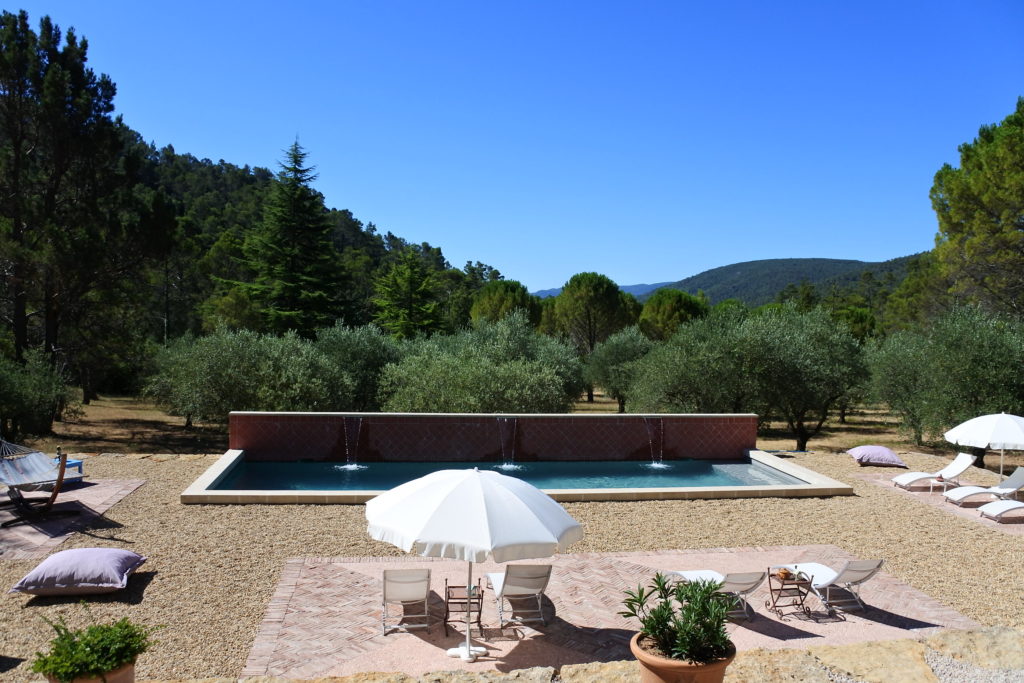 We are located in an exceptional quiet setting for those who wish to escape from this world which probably does not always run very round.
Disconnection, relaxation, romantic weekend and especially a return to the sources…
For those who want to move, we are less than 40 minutes away from multiple sports spots (mountain biking, hiking and sliding spots), gourmet addresses (many very good restaurants within 15 minutes), and top tourist and cultural places (Aix en Provence, Hyères, Marseille, Saint-Tropez, Nice, Cannes, Avignon …).
The perfect place to let it go, the return to Nature, to the green.
Our charming guest room concept in Provence: sharing first.
After many trips to the different continents, we were looking in France for this notion of sharing that can be found in Anglo-Saxon backpackers, pousadas in Brazil, or casa particular in Hispanic countries.
Sharing is the very essence of creating our charming guest house. Certainly an old dream of regrouping a house that can make us vibrate, and of being able to share it.
The sharing of words, the sharing of dreams, the sharing of experiences, and even more the sharing of smiles…
When we found this bastide, the evidence was before our eyes. It was just that one. No doubt possible, it was imagined, built for our charming guest rooms in Provence.
Everything was gathered.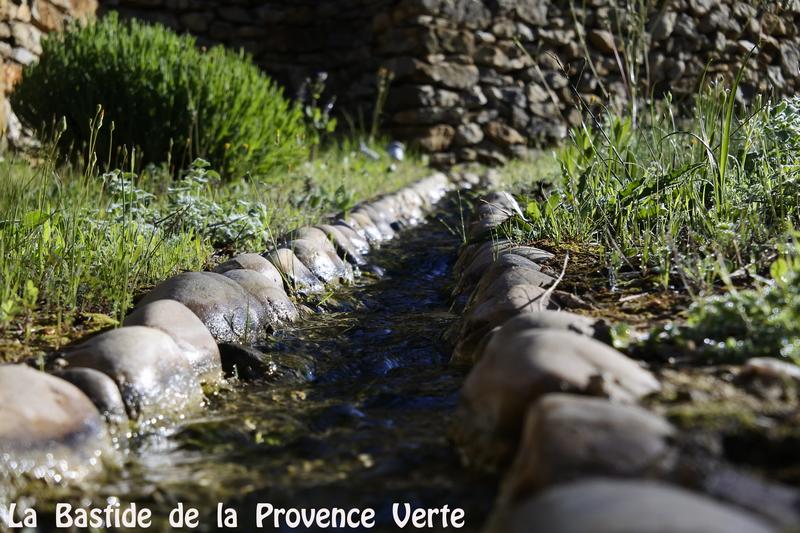 The beauties of Provence and the Var, in  south of France
Our beautiful Mediterranean Sea and its infinite range of blue. The beaches of Hyères and the peninsula of Giens, the fort of Brégançon and the golden islands. Certainly looking a little off the beaten track, you will find some exceptional coves with crystal clear water, and not overcrowded.

Nature, green, the only sound of trees in the wind, cicadas and birds.

 

Probably some wild boars and deer in point of organ.

 

The distance from the frenzy that makes us run, honk, scream… The return to real time, that of the sunrise accompanied by its shadows, the zenith of the sun and the Provencal siesta, and the sunset that launches the sharing of the rosé, so close by its vineyards and grapes around the house.

A big pool, beautiful with its red wall.

 

Its spring water, with the treatment that does not sting the eyes of young and old

The absolute calm, in the middle of its 2 hectares of trees.

 

Consequently the perfect place to recharge.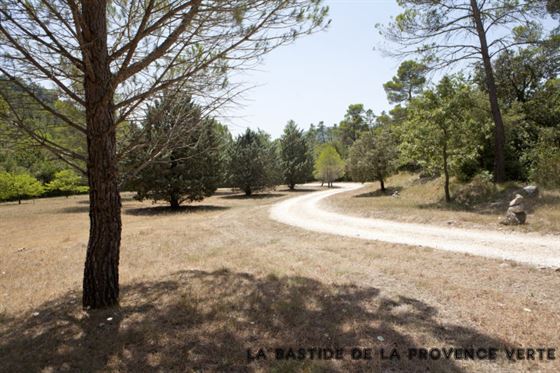 Our vision of our guest rooms
We are not a 5* hotel
If you're looking for the luxury of a 5* hotel, we have wonderful representatives in the South of France:
Hotel du Castellet, Hostellerie de la Celle, Hotel du Carlton, Hotel le Negresco, Bernes Castle …
They will be in a much better position than we are to satisfy your wishes.
Our bed and breakfast in Provence is a simple place to share. Sharing history, sharing time, sharing smiles, sharing ideas…

When you were lost, you arrived in your guestroom, bed and breakfast provence

We aspire to calm, serenity, and simplicity. Simple little joys.
Our Bastide is located at the end of a small dirt road of 700 meters: forget your cars of race bottom of case, but no worries for small cars like our fiat 500
No air conditioning in the rooms, but it is a very well designed house, with thick walls:
Just leave the summer shutters closed during the day, as a result your rooms will be at 10° less than outside.
Long live the alliance of comfort and ecology!
We are lost in the "green side", but don't worry. The house is 15 minutes from the highway, 10 minutes by walking from a pharmacy, restaurant, grocery, doctor, dentist, haircut, library…  🙂
We have less than 15 minutes from our b&b, lot of great restaurants, with our lovely french cooking style.

Free electric bikes in our bed and breakfast provence
You have at your disposal 2 very comfortable and electric road bicycles for free.
You can discover very nice roads and paths in Provence, and Var near our guest house 
We created this charming guest room concept in order to share good times together.
After many trips we took a lot of ideas about the Australian backpackers: the principle of having a common space to cook, and sharing moments around a glass under the veranda.
Each room has its own fridge, and you will finally find all the necessary utensils for your small dishes. Induction hob, micro wave oven, bread machine, juice extractor, toaster, plancha (outside), and also the little ones like sugar, salt, vinegar, salt, spices …
Welcome to our warm and charming guest house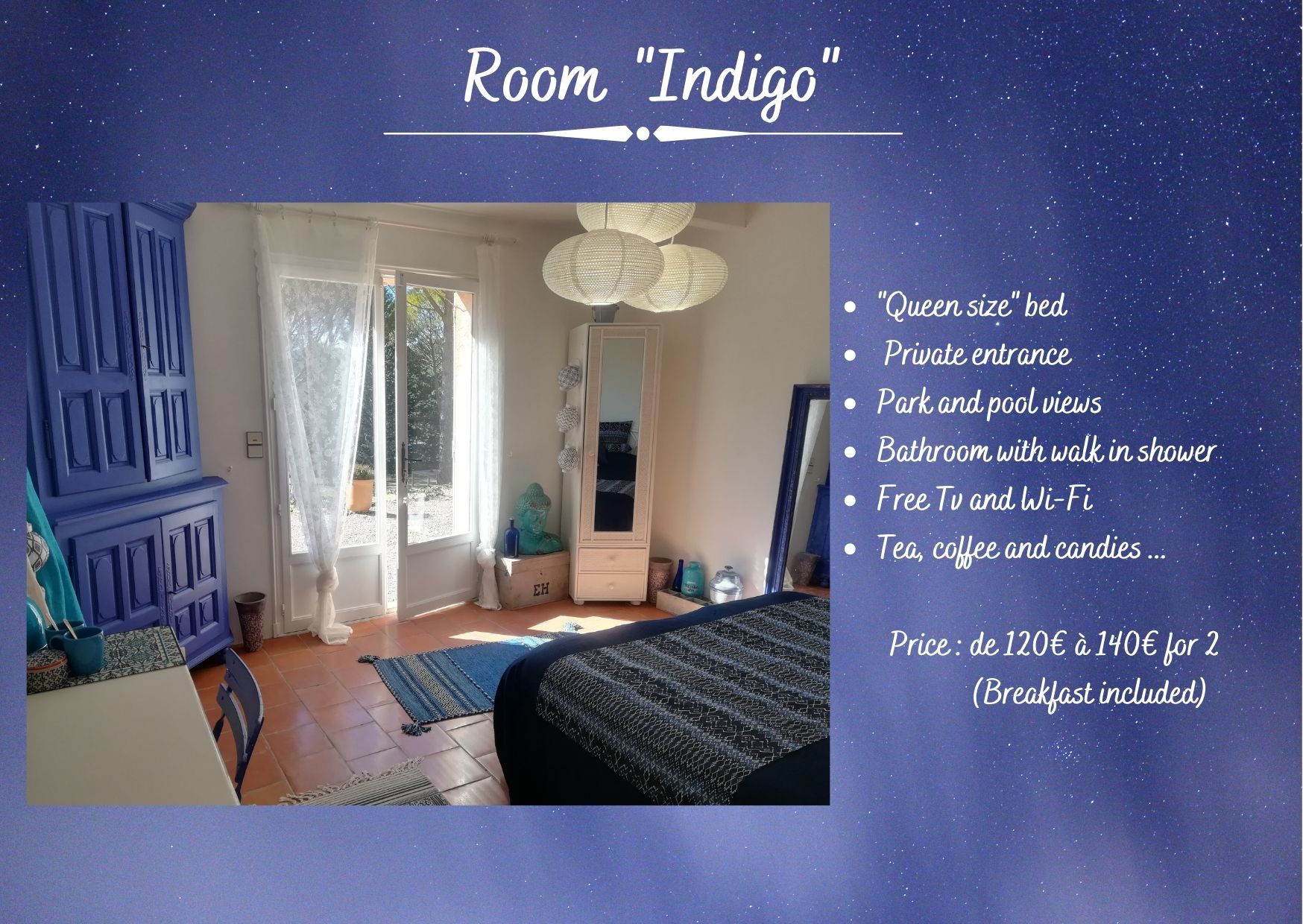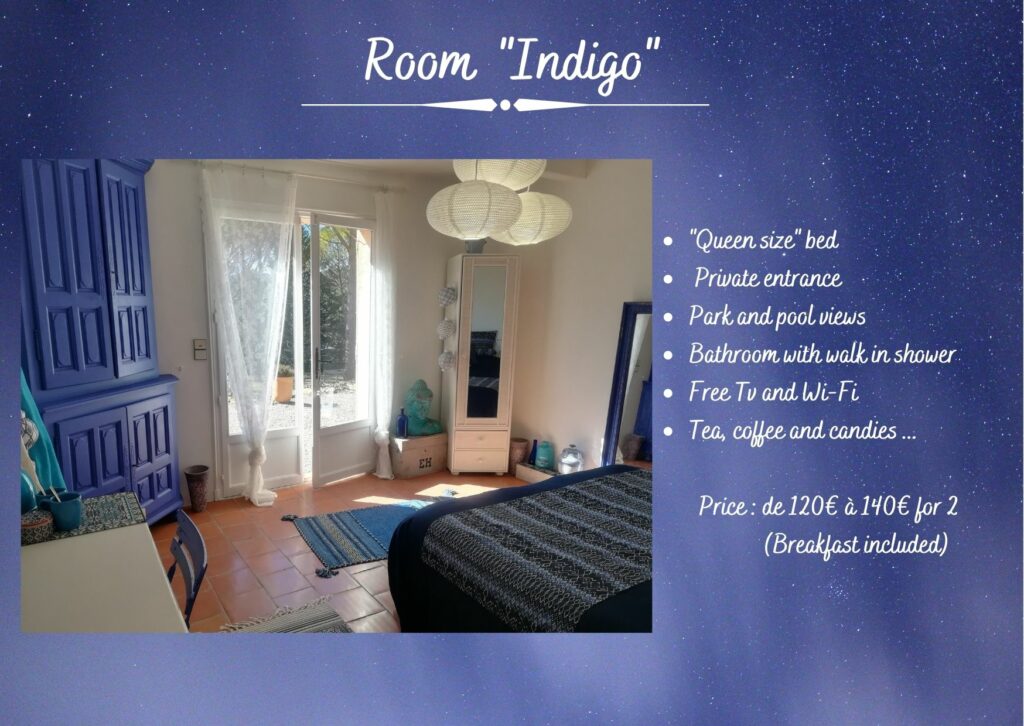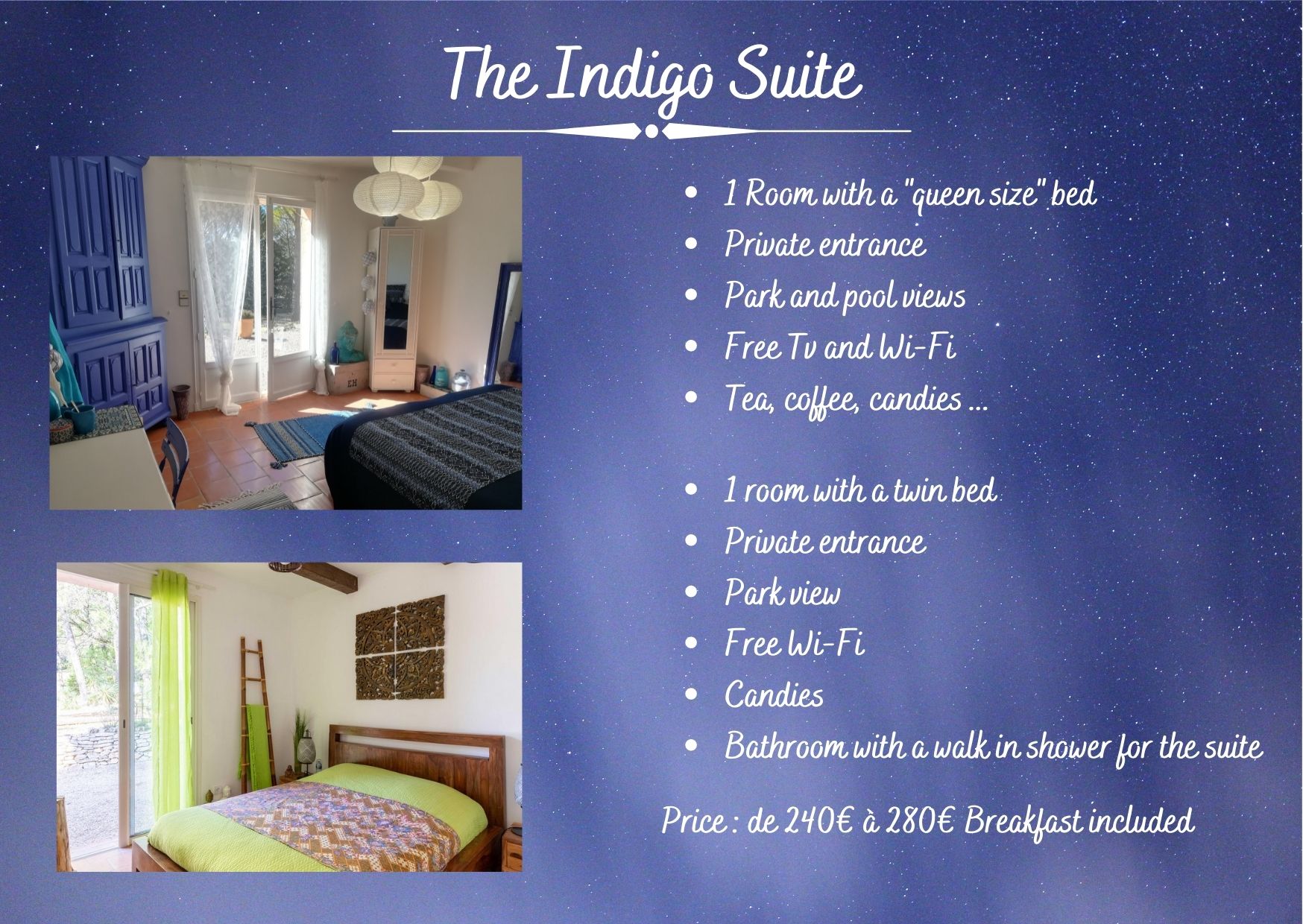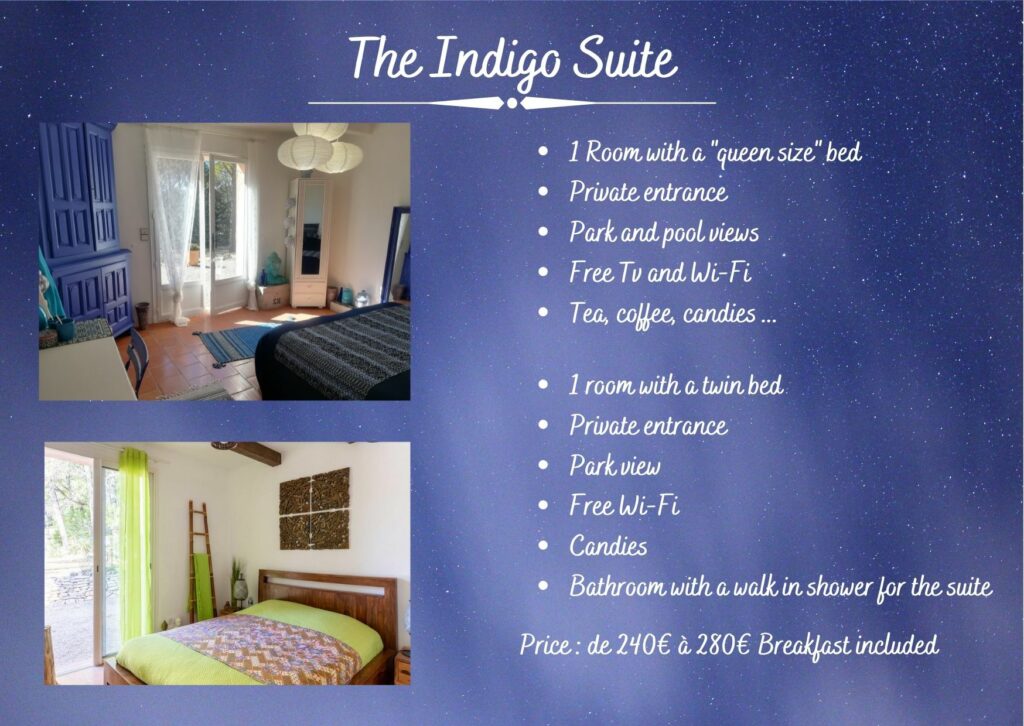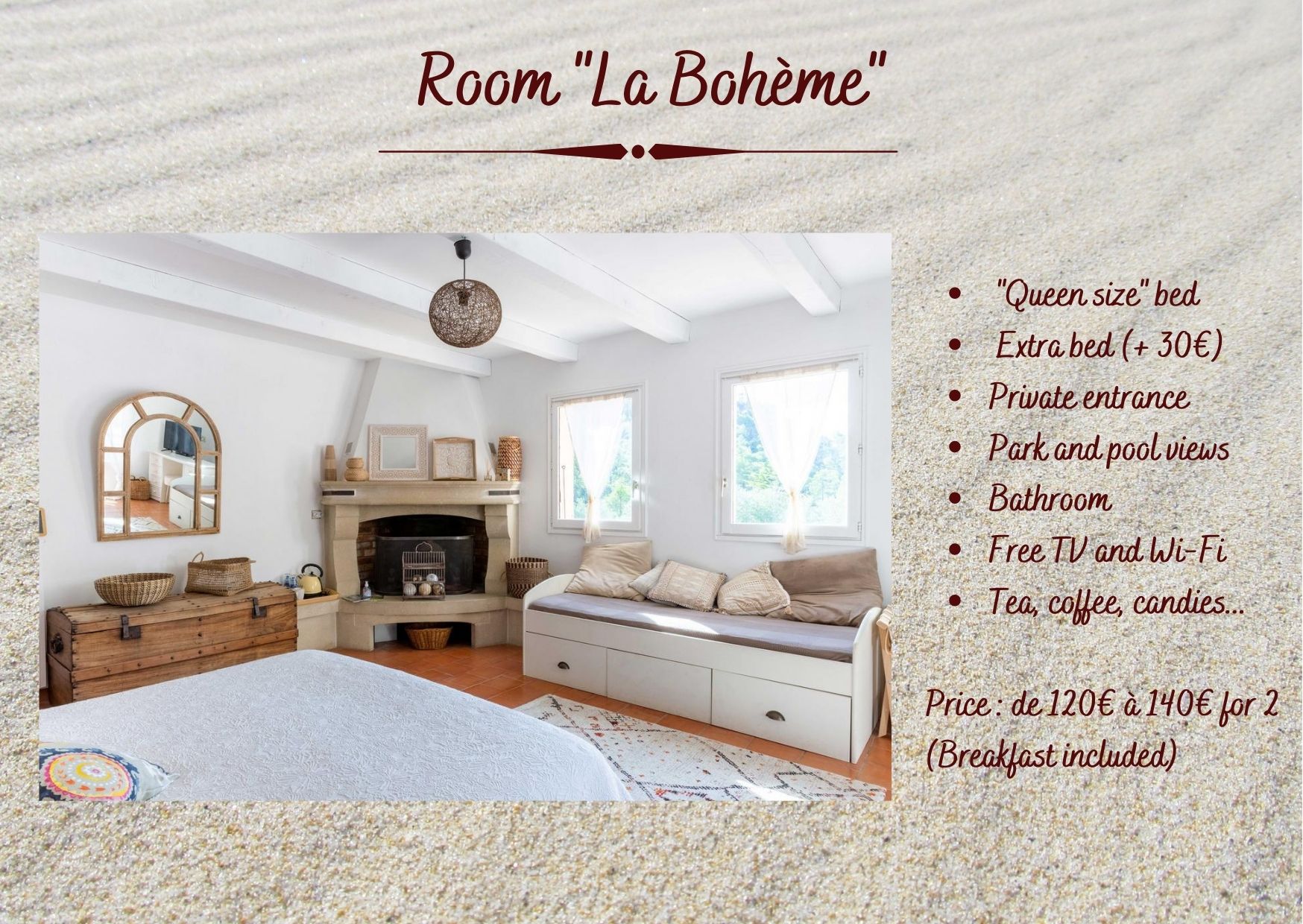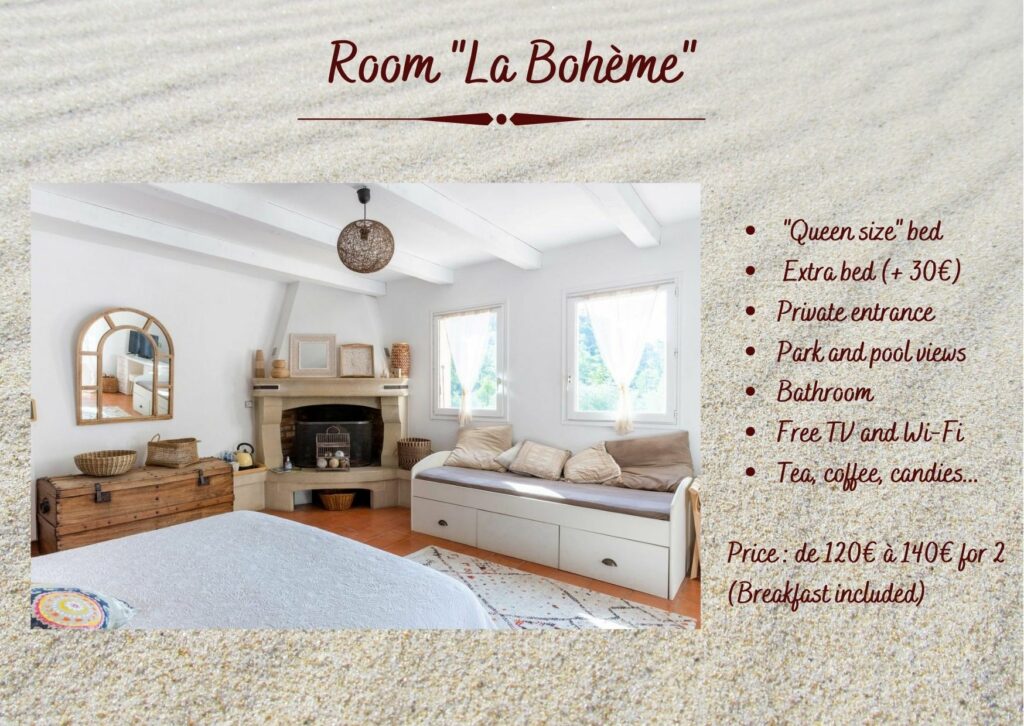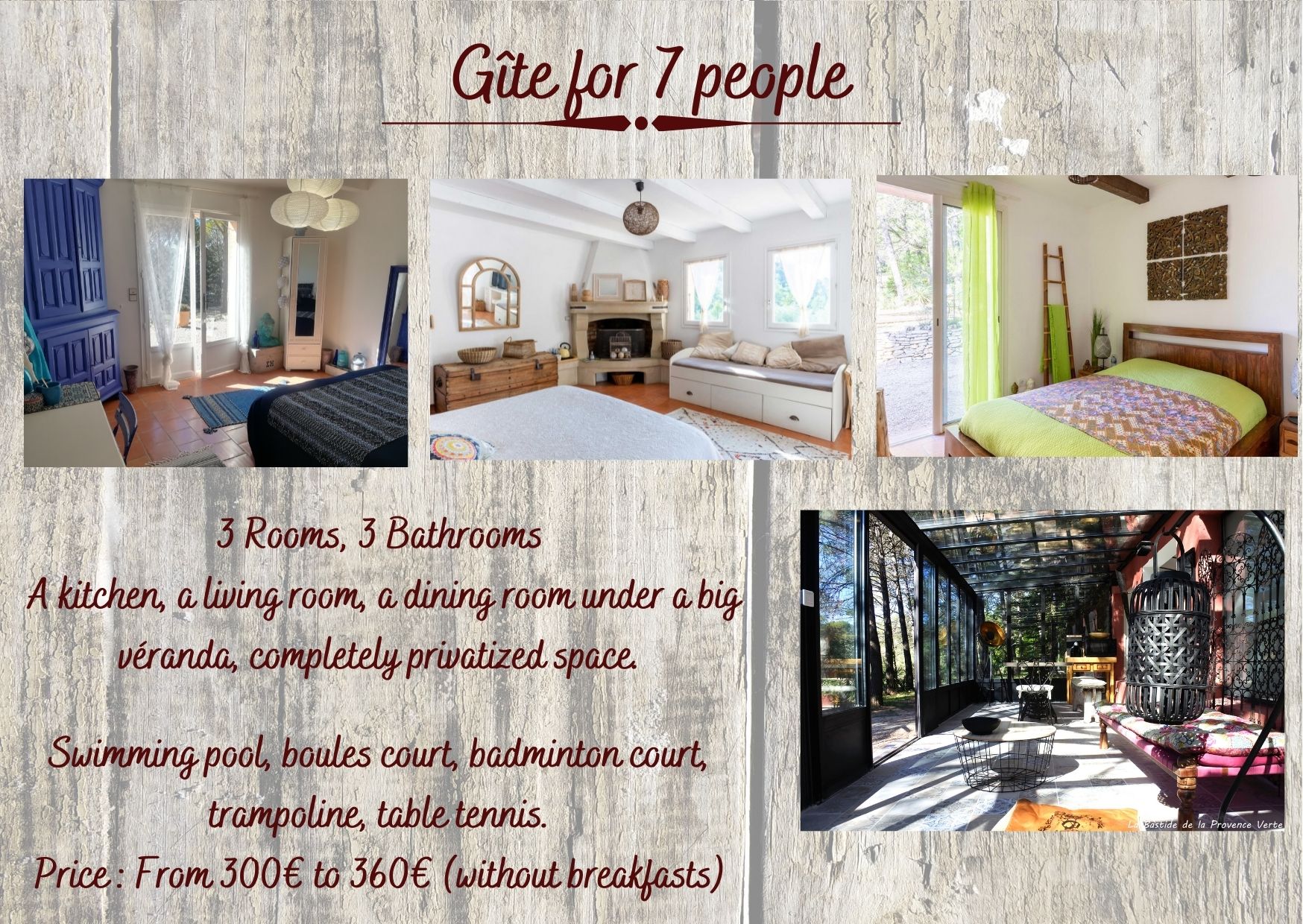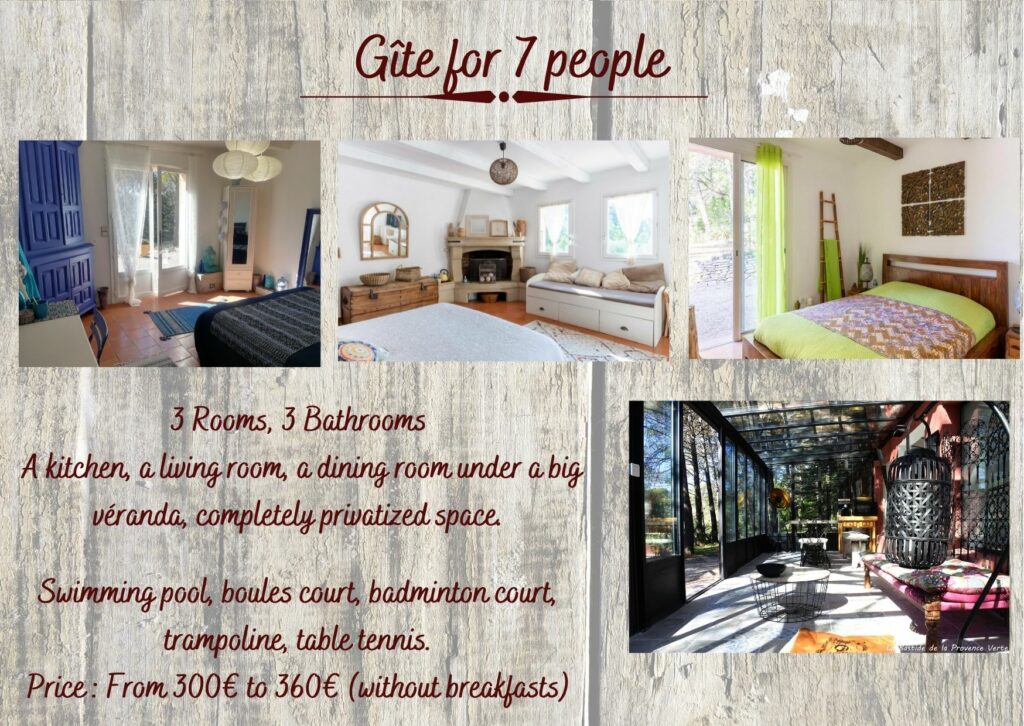 La Bastide de la Provence verte
Guestroom in France
bed and breakfast provence
771 chemin des Baumes
83136 La Roquebrussanne
France
labastide@yahoo.com
+33 670311801
[/vc_column_text][/vc_column][/vc_row][vc_row][vc_column][/vc_column][/vc_row]